Details ...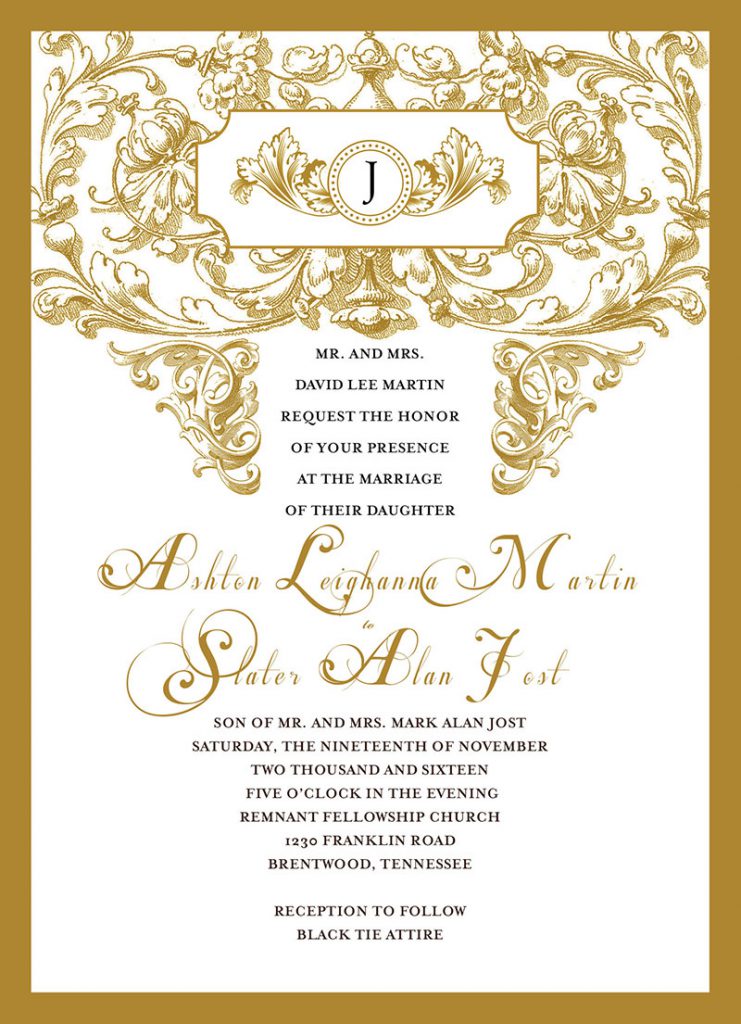 Wedding Day!
Saturday, November 19, 2016
Their Story...
Slater Jost:
From California to Tennessee...
My family and I started attending Remnant Fellowship Church in 2000, while we were living in California. We had a very encouraging community and local Remnant Fellowship out in California, but it wasn't long before my parents saw how much being close to everybody in Nashville helped their relationships with God and made our family stronger...so they made the decision to sacrificially give up the lives they had in California and move us to Tennessee. I grew up hearing this message of wholehearted Christianity, and I could see from the beginning the difference between people who didn't obey God with their whole heart, soul, mind, and strength and the people at Remnant whose lives had changed through total obedience. I was recently baptized this past Pentecost, after God allowed me to see the things in my heart that I personally needed to change...and I am so thankful that I can go into this marriage with a unified, pure focus on God and His will. I am learning how to lead our family in love and righteousness, and I am extremely grateful for that opportunity.
Marrying Ashton
Ashton is my best friend and I am so excited that I get to marry her. It has been amazing to get to watch as we both have changed over the past 2 1/2 years of our dating. She has been an example for me spiritually and I have been inspired by her daily walk with God. I believe a Godly woman is one of the most valuable things a man can find, I am beyond grateful to have found a woman like Ashton Martin.
"I believe a Godly woman is one of the most valuable things a man can find..." - Slater
The Proposal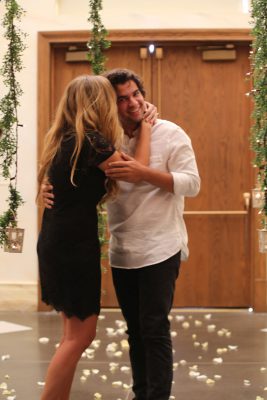 I knew that without Remnant Fellowship Church, there would be no chance Ashton and I would have ever known each other or learned to love God and each other as much as we do. We have so many memories and moments shared in the Church building, as we both had practically grown up in it, so I wanted to incorporate it in some way when I asked her to marry me. On July 15, 2016, I took her to one of our favorite nice restaurants, and found an excuse to get us to the Church building. Joe Langsdon and my brothers helped me decorate the Church foyer with twinkle lights, vines hanging from the ceiling, and lanterns. It was an amazing moment. Our family and closest friends came from a different part of the building and got to be there after I asked her, and it was an incredibly joyful and moving time.
Ashton Martin:
I can personally testify that without Remnant Fellowship, a place that teaches wholehearted and complete obedience to God and His commands, I would not have ever known true happiness, peace, joy, or a relationship with God; and I DEFINITELY wouldn't be blessed with the chance to marry a loving, Godly, incredible man! I have been a member of Remnant Fellowship for practically my entire life.
Answering the Call
In 1999, my parents answered God's calling to help Gwen Shamblin establish the Church, and though I was only three years old, I could see the changes taking place in them not only individually, but in their marriage as well. There was total peace in the house, my mother was there to happily greet my father at the door when he got home from work, and he instantly became more loving and thoughtful towards her; it was clear they were both working to anticipate the others' needs, and it brought them joy when those needs were met. From then on, I spent the next 18 years of my life praying that God would allow me to learn what it takes to live a pure and sacrificial life in Christ's example, so that I could first gain a relationship with him, and then, if it was his will, find someone who wanted those exact same things so that we could spur each other on in love and purity.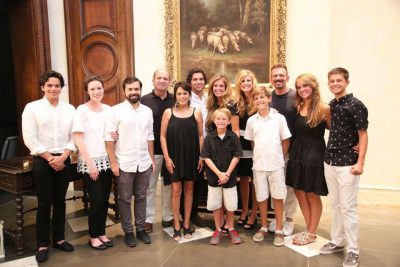 My parents were perfect examples to follow, and not only did I have the opportunity to observe them, but God allowed our family to be incredibly involved in Church from the beginning, and I was attending many of the beautiful Weddings hosted for Remnant Fellowship members. Over and over again I watched couples change for God's Kingdom; unified to become stronger together than they were apart. That earthly relationship was something I desired so much, but I soon came to find out that it was for all the wrong reasons. I had temporarily moved away from home and had allowed strongholds to take root in my heart – greed for food (I was 30 pounds overweight), a depressed attitude, anger, selfishness, and a complete lack of true love for my family and friends. I no longer appreciated the Weddings I got to attend or the pure couples I saw around me at Church, and I found my standards and expectations for a husband getting higher and higher, more unrealistic, and more selfishly catered to MY wants and MY dream. I didn't even have a close relationship with GOD, and there I was sitting in my sinful lifestyle and terrible attitude, far from content, and still expecting him to bless me with a "Disney prince charming." These expectations and fantasies only made me more miserable, because I was relying solely on myself; never once did I ask God to provide what HE thought was best for me, for HIS glory.
"God, through Gwen Shamblin's words, showed me the key piece of information I had been missing in all this time of endlessly seeking. In one of her sermons, she opened my eyes: 'It's not about finding the right person, it's about BEING the right person.'" - Ashton
Taking Personal Responsibility
God, through Gwen Shamblin's words, showed me the key piece of information I had been missing in all this time of endlessly seeking. In one of her sermons, she opened my eyes: "It's not about finding the right person, it's about BEING the right person." She reminded everyone listening that the dreams we follow should not be our own, but GOD'S dreams. What does HE want for my career? What is HE calling my body to eat today? Who can I encourage on HIS behalf? In the Summer of 2013, I discovered how much I had been avoiding looking in the mirror at the selfish, angry, greedy person I had become, how often I put God's desires in the backseat, in favor of what I wanted. It wasn't until I took personal responsibility for my actions, and repented from the sins that I had been harboring deep in my heart, that He came back so quickly with truly unbelievable blessings, not only inside my own heart, but with external gifts that were far beyond anything I could have hoped for, including the man I am so honored to have as my future husband, Slater Jost.
Slater and I, through this incredible Church, have been in each other's lives for a very long time. There are pictures of us singing in the Children's choir when we were only 8 and 10 years old. We noticed each other in our early teens, as we had the same group of close friends, and the first thing I noticed about him was how easily he made me laugh. He had a bright and child-like spirit, and he was very natural at taking care of children, babysitting when needed, etc. I also admired his gift for serving. He was quick to volunteer to take care of the grounds/landscaping needs at people's homes or at the Church building, and after almost every single event, he was moving chairs and tables, cleaning, and taking the trash out. He was humble in that he never boasted these good deeds; they came naturally to him, and he enjoyed providing for other Saints. We always had an interest in each other, and I am so thankful that God allowed us to remain with a group of friends who were with each other at Church events, it gave us a good opportunity to always be talking and laughing. It seemed like we never really ran out of things to talk about.
The Turning Point
The summer of 2013, we remained friends, but I spent those next few months focusing on everything God had allowed to be exposed in my heart. I had absolutely no expectations for anything except purifying my own heart, body, soul, and mind, and ironically, when at one time a relationship and boyfriend was the most important thing to me, at that point it was the last thing I was thinking about. My priority was winning back God's favor and trust. He graciously allowed me to make a full transformation! With the weight he allowed me to lose, and the sheer joy, love, and appreciation I began to feel again, He brought Slater back into my life, and it has been the most undeserved blessing I could ever ask for.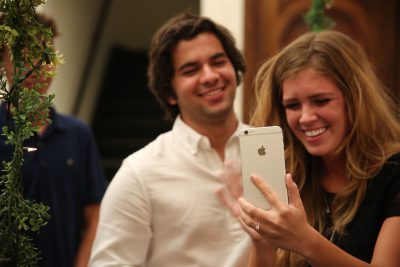 I can say with absolute certainty that Slater and I wouldn't even know eachother if it weren't for Remnant Fellowship; and even if we did find our way to each other, without GOD or the words that Gwen Shamblin has poured out from the Heavens, and what we get to learn at this incredible Church, we definitely wouldn't have made it past a few months of dating. We would have ended up resenting each other. I am so thankful to God – He is SO faithful! He gave us both INCREDIBLE parents and families – both love and obey GOD and have taught their children from the very beginning how to do the same by honoring His commands. We have already received amazing pre–marital counseling not only from them, but the incredible leadership at Remnant Fellowship – people who know what true spiritual warfare is, who have done nothing but lead and guide us in ways that will HELP each other, not hurt. The refinement through this engagement that God has already allowed has been incredible. He is SUCH a personal and caring God, allowing things to be brought to surface in both of our hearts that need to change before we unite in a Covenant of LOVE. When we resolved as a couple to put what we get to hear into practice, to follow what we had been taught, and help build each other up and walk as Christ did in his sacrificial life, God came in immediately with transformations in both of us. It has already borne SO much fruit, and there is now more peace, love, and joy than ever before.
Blessings Beyond Measure
I cannot say it enough: God is an INCREDIBLE and FAITHFUL God. I am HONORED to serve Him and have a fiancée who wants to serve Him as well. I have already seen the miracles He can do: through the lives of my own parents, and the example of their loving and unified marriage to one another, then through my own personal relationship with God and the journey He has allowed for my heart, and finally the miracle of blessing me with an incredible, strong, wonderful man who loves this Church, and who values the Word and guidance of our leadership. I know as long as we continue to put into practice God's commands as we have learned, taking personal responsibility and bringing glory and honor to God and our authorities through our actions, our life has already been, and will prayerfully continue to be, blessed beyond measure! We thank God everyday for this incredible fairytale life of love, laughs, and nothing but joy!