Details ...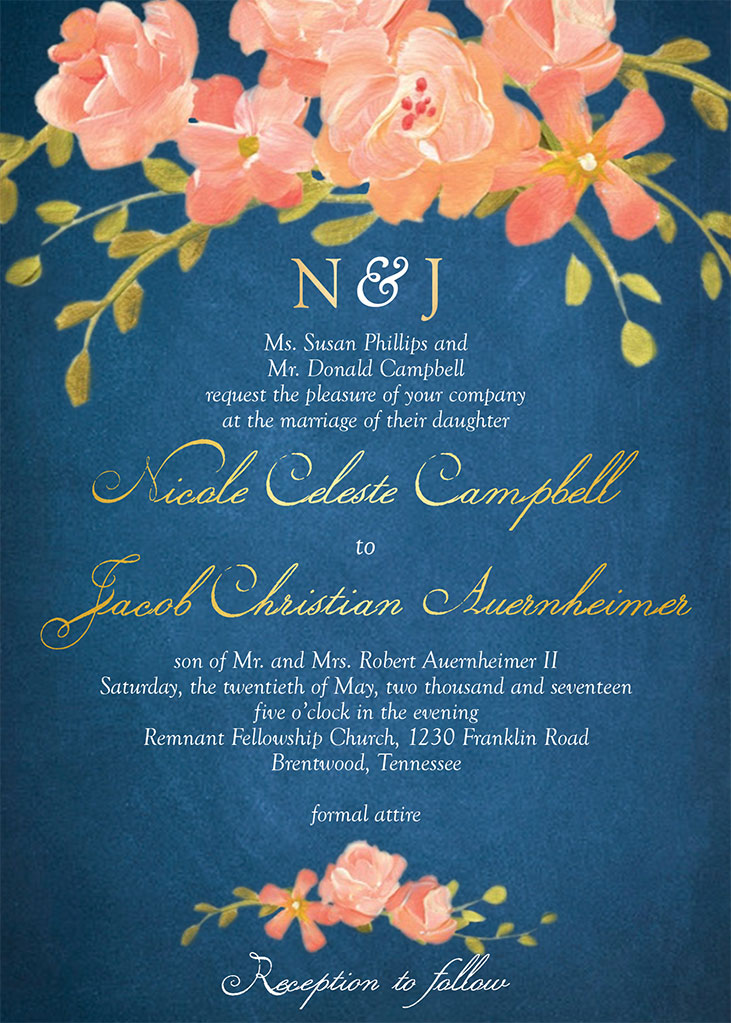 Wedding Day!
Saturday, May 20, 2017
Their Story...
Nicole Campbell:
I am 21 years old, and I praise God for allowing me to find the message of Truth taught at Remnant Fellowship!  Jacob and I met at Brentwood High School, and although I would visit Remnant youth events every now and then, it wasn't until 2014 while coming to Sabbath services when I really started hearing and applying what Ms. Gwen was teaching that my heart began to change.  And it was so powerful to see that this Church had all the life-changing testimonies to actually back up what is taught!  In 2015, at our dear friends Matthew and Francesca Burn's wedding, I decided to go "all in" with my relationship with God and become a member of the Church.  I knew, whether God allowed a future with Jacob or not, that I had to make this choice to follow God wholeheartedly myself. I could no longer have one foot in the door of a relationship with Him and one foot in half-hearted Christianity.
"I am so thankful, and I can't wait to see how we grow closer to God and each other, and what we get to learn through marriage.​"- Nicole
Throughout high school I had always felt like a lukewarm Christian and was seeking spiritual highs that did not last.  After Remnant taught me how to follow God wholeheartedly, the Bible made so much more sense.  When I read the Bible, I saw that Christians were tested and and if Jesus was tested to the point of sacrificing his blameless life, how could I except to coast through life?  I've learned at Remnant what it means to give God my whole LIFE in order to be born again, and with that comes testing as a sweet refinement and passing those tests totally pleases God!
The hope I have found through the teachings at Remnant has taken away any fears I would have had if I was getting married anywhere else.  Building our relationship around God and His Kingdom gives me so much confidence in the future, and having Godly leadership and resources is such a huge part of that.  I am so thankful, and I can't wait to see how we grow closer to God and each other, and what we get to learn through marriage.
Jacob Auernheimer:
My family joined Remnant Fellowship in 2002, when we lived in California, and we moved to Tennessee for the Church in 2005.  The teachings of Remnant Fellowship have truly changed my family forever, including my parent's marriage...and gives me confidence in my own.  Growing up in this Church I have learned how to be more patient and not angry—something I struggled with as a child.  I've learned what it means to truly love like 1 Corinthians 13:4-7 says: "Love is patient, love is kind. It does not envy, it does not boast, it is not proud. It does not dishonor others, it is not self-seeking, it is not easily angered, it keeps no record of wrongs. Love does not delight in evil but rejoices with the truth. It always protects, always trusts, always hopes, always perseveres."
"We knew we had to have a relationship that has God as the foundation.​"- Jacob
Nicole and I became friends freshman year of high school, and there was a  sweetness about her that made me want to be around her.  After senior year, when ended up at separate colleges, we took a break in our relationship. A year later God graciously allowed us to get back together, however, this time was different. We knew we had to have a relationship that has God as the foundation.  Doing that has totally blessed us as we have had the opportunity to get engaged, and now married in this Church.
The Engagement
We got engaged on April 16th and it was so personal for God to have allowed such a perfect day.  We had a full morning planned together, and then were meeting up with my family at Arrington Vineyard.  It was a beautiful spring day, so we walked around until we came to a picnic table that my mom had put flowers on, where I got down on one knee and asked Nicole to marry me.  She was so surprised...and said "Yes!".  We got to celebrate and pray with our families before heading to my house, where I had another surprise for Nicole—an engagement party with friends from all around the country.  We were beyond humbled that so many people would not only be there to celebrate with us, but also help in the planning and set up of everything. It was a day full of love and praise to God for what He has allowed for us, and we cannot wait to continue to seek His will for us as a family for the rest of our lives.