Details ...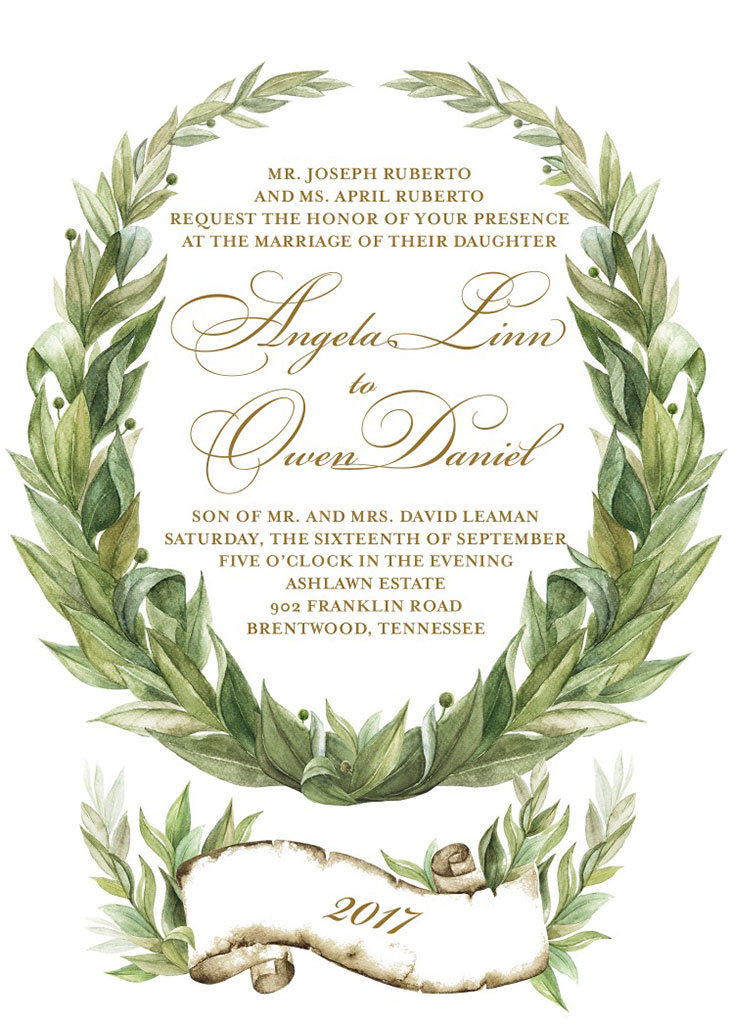 Wedding Day!
Saturday, September 16, 2017
Their Story...
Owen Leaman:
My name is Owen Leaman and I am 21 years old. My family joined Remnant Fellowship Church in 2002, when I was six years old, and my parents moved our family from Ohio to Nashville in 2005. I have been so blessed to be able to grow up in this beautiful church for the majority of my life and see the blessed lives of my family and friends that have put God FIRST above all things.
After making a conscious effort to put God first, He has come back in and blessed me more than I could ever imagine or deserve! I have an overwhelming amount of love and respect for my parents and our church leaders, and my heart has been completely softened. I am so grateful to have a purpose in life - getting to be here at this amazing church serving God and His people.
"Through the examples that have gone ahead of us, I have seen how blessed a relationship with God at the center can be, and am not afraid of getting married young." - Owen
I pray to never take for granted this life that my parents left everything for to give me. I thank God that Angela and I will, as long as we stay on the right path, be spared from years of pain that many experience during marriage. I am so excited to have a God-focused household and start each day looking for God's lead in everything. There are not enough words to express my thankfulness to Mrs. Gwen Shamblin for laying down her life, time, and money to help the youth and the next generation of Remnant Fellowship Church find this relationship with God. It has made all the difference in my life and there is true HOPE and PEACE knowing that we have been given everything we need for life and godliness!
Marrying Angela
From the moment we met, I was drawn to Angela and her sweet, loving heart. Through the examples that have gone ahead of us, I have seen how blessed a relationship with God at the center can be, and am not afraid of getting married young. Our relationship has become more and more blessed and fruitful as we continually grow closer to God together! After dating for many years, it was clear that we are stronger together than we are apart.
Getting to marry Angela is the biggest blessing that I have ever received. She is godly and has the biggest heart of anyone I know. I know that marriage will only bring us closer to God and to each other.
After asking her parents' permission, I took Angela for coffee and a walk on a trail that we used to walk on almost 5 years ago when we began our relationship. We sat on the bench where we took our first picture together, and upon leaving, I asked her to marry me. Praise God, she said YES! We went straight from the park to my parents' house where we had an engagement party, and later that night had dinner with our families. February 19th is to this day the best day of my life and I thank God for this opportunity to be married in this beautiful church!
Angela Ruberto:
My name is Angela Ruberto and I am 21 years old.
Growing up, I always suffered with anxieties and worry, and into my early teenage years these worries began to take over my mind. When I found Remnant Fellowship Church, I was very self-focused, anxious, and depressed. I truly believed in my heart that I had no other option but to take medication to "cure" me from the pain I was feeling! I went to therapy but was only reassured that there was nothing I could do to fix this problem, that I was born this way and that others around me would just have to change in order to not "upset" or "hurt" me or my feelings. I was told everything I wanted to hear - that it wasn't my fault. But what I didn't know at the time is that deep down, I wanted a way out.
I began attending Remnant Fellowship Church on and off with my dear brother, Anthony Ruberto, after seeing the overnight changes in his life that came from putting into practice what Mrs. Gwen Shamblin was teaching. It wasn't until a few years later that I myself made the decision to join this beautiful church that returned to the true teachings of the Bible. I knew that what was being taught was from God, but I couldn't quite get past the mindset that my circumstances were different than the next person, and that I was simply unable to be completely free from my depression, anxiety and self-focus.
However, I remember when it clicked for me. I was driving one night, listening to a church replay called "Two Types of Suffering". Mrs. Gwen Shamblin said "Nothing is real but the commands of God. Everything else is empty." That was the moment when I realized that this world is temporary and that nothing on this earth is more important than God and staying in the very center of His will!
"I know that as long as Owen and I continue to earnestly seek out God's will, that each day, month and year will be better than the last."- Angela
I finally understood the idea of capturing your thoughts and making them obedient to Christ, and that I had a choice of the voice I wanted to listen to: God's voice or Satan's. I chose God and in that moment I broke free! I decided if I was going to do this, that I was not going to go half way or even 99%, that I had to go ALL IN to receive the peace and blessings from God.
Immediately after setting my heart and mind to living for God, everything started to change. I was filled with joy from the heavens and overflowing love for God and then others. I laid down the self-focus that had held me back from so many things, and began walking with God minute by minute, day by day. I am nothing special, less than the lowest actually, but God loves the humble in heart and I have found that the child who trusts and cries out to him, will find His favor! I will forever remember the lengths God has gone to get me to where I am today.
"May my tongue cling to the roof of my mouth if I do not remember you, if I do not consider Jerusalem my highest joy." - Psalm 137:6
I 100% believe without a doubt that God's spirit dwells in this place. Most of my testimony is giving up things for God, and waiting with open hands for Him to give back. He always does! And it is always better than anything I could ever grab for myself. When I think of the story of Owen and I, It makes me want to weep. God has had so much mercy on me to allow me to marry such a righteous, pure, and Godly man. Owen is slow to anger, very quick to forgive, and always consistent. I truly never imagined that I would get to marry the man of my dreams in this beautiful church at 21 years old. I often ask myself, "What is my life?! Am I dreaming?!". God absolutely amazes me and has only drawn me closer to Him during this whole process. I know that as long as Owen and I continue to earnestly seek out God's will, that each day, month and year will be better than the last.
Engagement story
The weekend of our engagement was one of the first sunny days of spring. With it being so beautiful, I asked Owen two days before if we could go on a walk, and he said we would go sometime over the weekend. Sunday morning, I woke up to a text from Owen telling me we were going on our walk. First, he took me out to coffee, and then we headed to the park for a walk. As we pulled up to Granny White Park, I remembered all of our first memories there. This park was where we first hung out and began getting to know each other. We walked around and sat at the bench where we took our first picture together and just talked. It was such a sweet time and I was thanking God in my heart for allowing this time with Owen. After reflecting on our relationship and reminiscing on memories, we got up to head home when Owen got down on one knee and asked me to marry him. Of course, after realizing that he was serious, I said YES!!! Our parents and my siblings came running out from behind the trees to hug us and we went straight from the park to an engagement party at his parents' house.
The whole entire day was perfect and blessed, and I would not change a thing. I have wanted to marry Owen for many years now, and truly thank God every single day for giving me the desire of my heart in His perfect timing. I am the most undeserving person on the planet to receive these incredible blessings, and pray to never take any of what I have been given for granted.