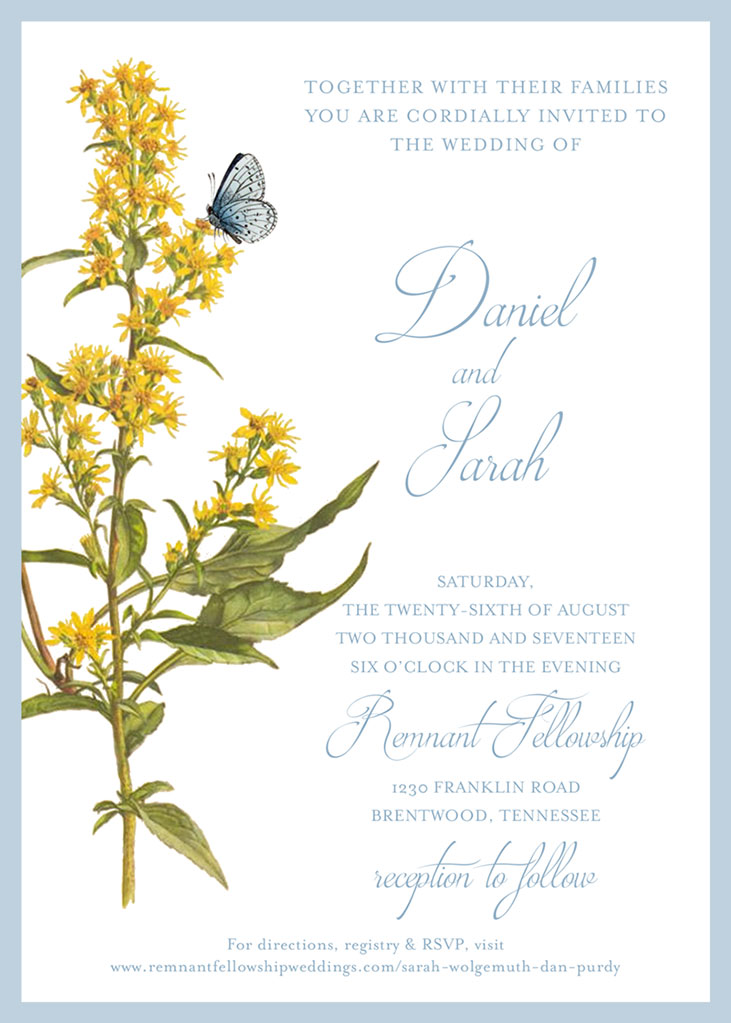 Details ...
Wedding Day!
Saturday, August 26, 2017
Their Story...
Dan Purdy
I praise God for this opportunity to share what He has done in my life! It is truly amazing to see the changes in my life and also the lives of my family members since joining Remnant Fellowship Church, as we have all learned how to follow the lead of God in every area of our lives. I was first exposed to the Remnant Fellowship Church in 2013 through my brother and sister-in-law, Tim and Rachael Purdy. I didn't think much of Remnant at the time due to Tim and Rachael's past experimenting with different avenues on how to find God.
However, I wanted to know my brother on a deeper level than we had my whole life, therefore I reached out to him to grow as brothers and brothers in Christ. It was during the summer of 2014 that Tim began showing me truths in Scripture that Gwen Shamblin was teaching in Weigh Down Ministries and Remnant Fellowship Church. Although the passages were clear and undeniable, I was still skeptical, especially because of the foundational beliefs on the trinity and also not being saved by grace—or really, what my understanding of grace was.
But as I listened, I began comparing those Remnant Fellowship teachings to what the Bible actually stated and then compared them to the teaching of my old church. I realized that I had grown up with an understanding of Christianity that had been pieced together with verses here and there, with many passages and teachings of Christ completely left out and irgnored. I also began to learn HOW to put truth into practice in my life and found out how much I craved to learn more about obedience to God! The fruit of choosing God's way every single day was undeniable!
"I have the great honor to marry someone who loves God more than she could ever love me.​"- Dan Purdy
My old church was simply not teaching foundational scripture about salvation, much less how to put the Bible into practice. And nowhere in Scripture could anything about the trinity or "once-saved-always-saved" be supported. I could very clearly see a difference in the two teachings, but I was still fearful to believe that Remnant Fellowship was teaching truth because I thought, "How could so much of mainstream Christianity be wrong?"
God began showing me different signs while finishing up graduate school. I was constantly reaching out to Tim for guidance on a number of issues. I could feel God reaching out to me through His Spirit! It was amazing!
However, I could also feel Satan trying to stop this from happening because of the ugly pride that rose up in me. In one instance, I lashed out angrily at my brother after he gently corrected me concerning man's purpose to obey God. Consequently, we did not speak about God for three to four months after this incident. It was not until my sweet sister, Mikey Michl, invited me to the "Passover, Passion of Christ and Resurrection" celebration at Remnant Fellowship, and God humbling me, that I decided to come and see with my own eyes the Remnant Fellowship Church for the first time.
When I came to Remnant, I saw Gwen Shamblin's humility and her love for God alone. I was amazed because God was clearly using her insight, leadership and beautiful influence to restore the Church. This was clearly a historical movement underway! I also saw the changed life of my beautiful sister, Elizabeth Pennington. Her radically changed life spoke volumes to me about the truth taught at Remnant! When one obeys God and puts Him first and above all things, the blessings and the peace are undeniable!
After much prayer and seeking God, it was at Passover of 2015 that I decided this absolutely was the right path!
I have seen so much fruit from putting into practice what I am being taught at Remnant Fellowship Church and Weigh Down Ministries. I have lost 50 lbs of greed from laying down excess food. God has graciously given me two different job opportunities since moving to Nashville and in both cases I was referred by members of Remnant Fellowship Church! I now have the best relationship with all of my siblings! We are not just family but now are close friends who seek to serve God together.
I have the great honor to marry someone who loves God more than she could ever love me. If it were not for this clear message of Christianity I would not be getting married. I would not have this amazing, blessed and fruit-filled life! It is all thanks to Gwen Shamblin and the leaders at Remnant Fellowship Church for their godly examples of how to follow in the footsteps of Christ, and for their teaching me how to love God with ALL of my heart, soul, mind and strength. I praise God every day for all I have been given, for the opportunity to change, and for a true connection with my Creator!
Sarah Wolgemuth :
In high school I decided I would find God on my own and so I spent most of my high school and college years searching in different churches, trying to find answers. In college I was living on my own and I came to such a dark point that all I could do was cry out to God. I was overweight, depressed and felt very disconnected from God. My mother had done Weigh Down when I was younger and I decided to try out the principles. I decided to put everything I had into focusing on God, reading his Word and eating between hunger and fullness, instead of turning to food for comfort. I found so much joy from turning to God for the emptiness in my heart instead of the food and as a result, was able to lose 40 pounds! I was starving for community though. I got really involved in a "seeker friendly" church trying to find people who were genuinely on fire for God. The experiences I had were awful and left me still searching for a genuine body of believers.
My mother sent me Gwen Shamblin's book "The History of the Love of God" and after reading it I realized that Remnant Fellowship was exactly what I had been searching for. I made a decision to visit the church and to "test the fruit," as Jesus Christ described in Scripture. The amazing changed lives, the genuine love for God among everyone, the strong community…the fruit was undeniable! I was convinced that this was a place that would teach me how to find and stay connected to God, as well as experience genuine friendships with others who love and are living for God. I spent the next year taking every single Bible study class and putting God first at every moment. I was able to overcome greed, depression, self-focus, self-pity, jealousy, envy, over-drinking, and gained a true purpose for living!
"Dreams really do come true when you die to yourself and live for God alone.​"- Sarah Wolgemuth
I was still living in Illinois at this time and so I would drive to Indiana to fellowship with a group of Remnant Fellowship members there on Sabbaths and also to take Weigh Down classes. Dan's two sisters and his parents were the first Church members I got reconnected with and I got to really know them and their family.
There happened to be a Remnant Fellowship regional gathering in Indiana at the first Sabbath that I became a member. There was a large group of Church members visiting from Nashville and the whole Purdy clan was visiting as well. This was the first time I met Dan and yet I had a feeling in my heart that he was who God intended me to be with.
Over the course of the next 8 months God gave me so many numerous signs that Dan was the one for me. I had not really talked to Dan but I prayed and knew God would put us together if it was His will. I struggled for so long with wanting to be married or feeling like I deserved to be with someone. After I felt like I had really surrendered and given that desire over to God, the very next day Dan texted me out of the blue.
Dan is truly the sweetest gift from God. He is a true gentleman. He is so humble and completely under God's authority. He is always seeking and checking in with more experienced believers to make sure he is staying the course. I never knew a man could be so kind, gentle and servant hearted. I cannot believe God has allowed me to be with a man like Dan Purdy. On top of it God has allowed me to be a part of such a beautiful and God-centered family. I could have never imagined I would be able to be a part of a family like this. There are no words to express the gratitude in my heart towards Gwen Shamblin and all the Remnant Fellowship leaders and also every saint who keep following the lead of God. Without putting into practice what I have been taught at Remnant Fellowship none of this would have been possible. Dreams really do come true when you die to yourself and live for God alone. So thankful for this kingdom of love I get to be a part of. Praising God everyday!!!!